Dissertation Project by Kyle Bonallo, 2015
BSc (Hons) Computer Science, Final Year, Heriot-Watt University Edinburgh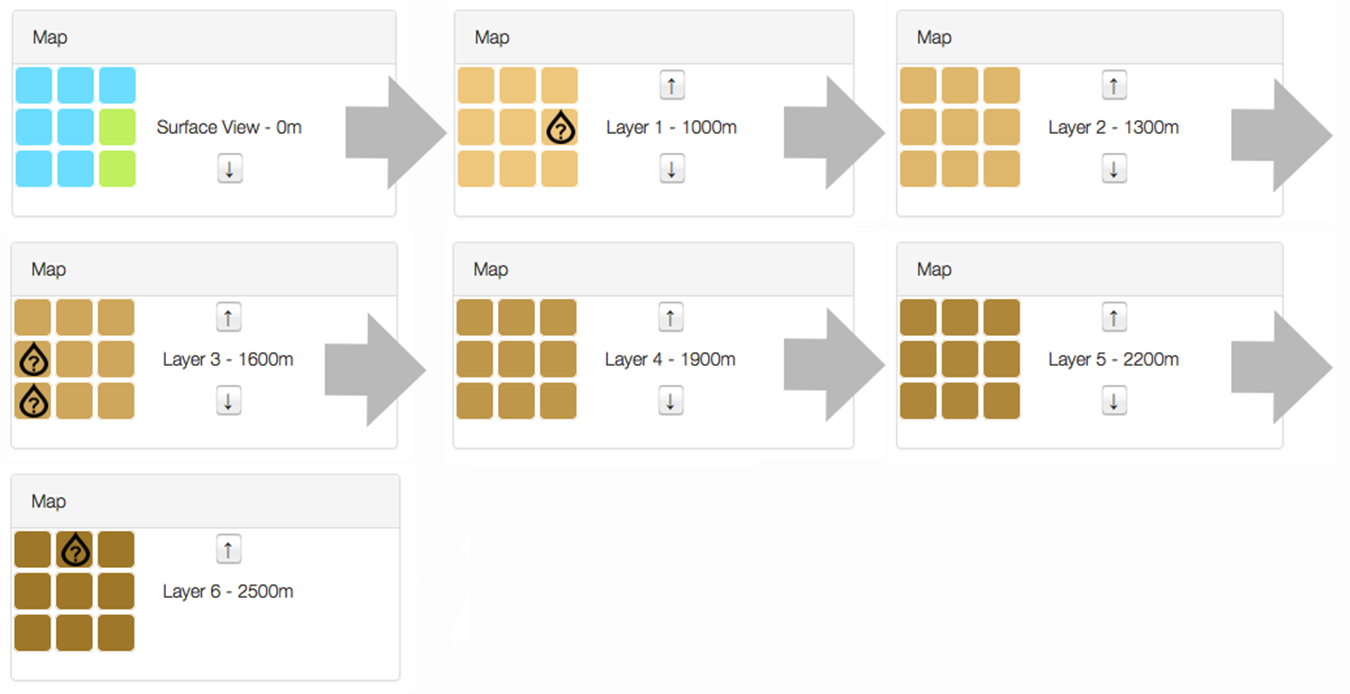 Exploration Tools: Heat Map ($)
Teams can purchase additional exploration data to better inform their decisions.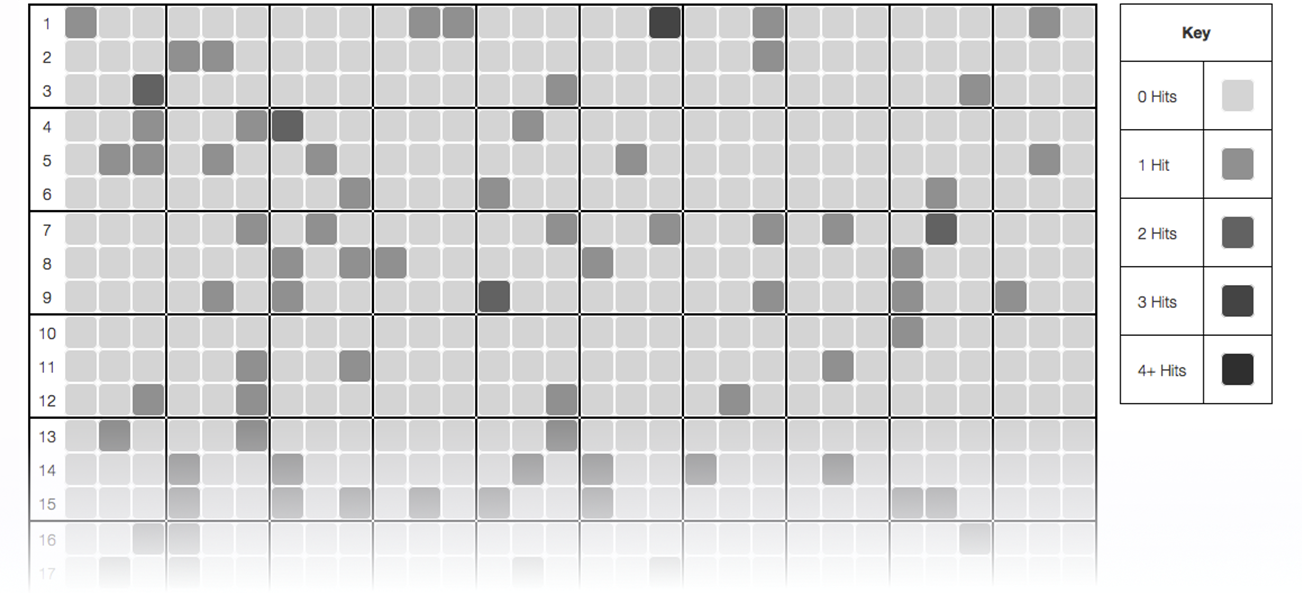 When teams find an area that they believe shows good potential oil stores: they can place a bid.
This is designed to replicate the real-world bidding process and requires teams to:
Declare a promised number of exploratory wells.
Declare a drilling timeframe for the wells.
The winning team is the one who bids highest investment in drilling, in the shortest time.
When a region is acquired teams can begin drilling exploration wells.
These wells will unearth clearer information about the oil reservoir below:
They aid prediction of how much oil may be down there.
More wells = more accurate prediction.
Estimate of Reservoir Size (Over time)
The graph below illustrates that as the number of exploratory wells increases, the accuracy of the estimated reservoir size improves.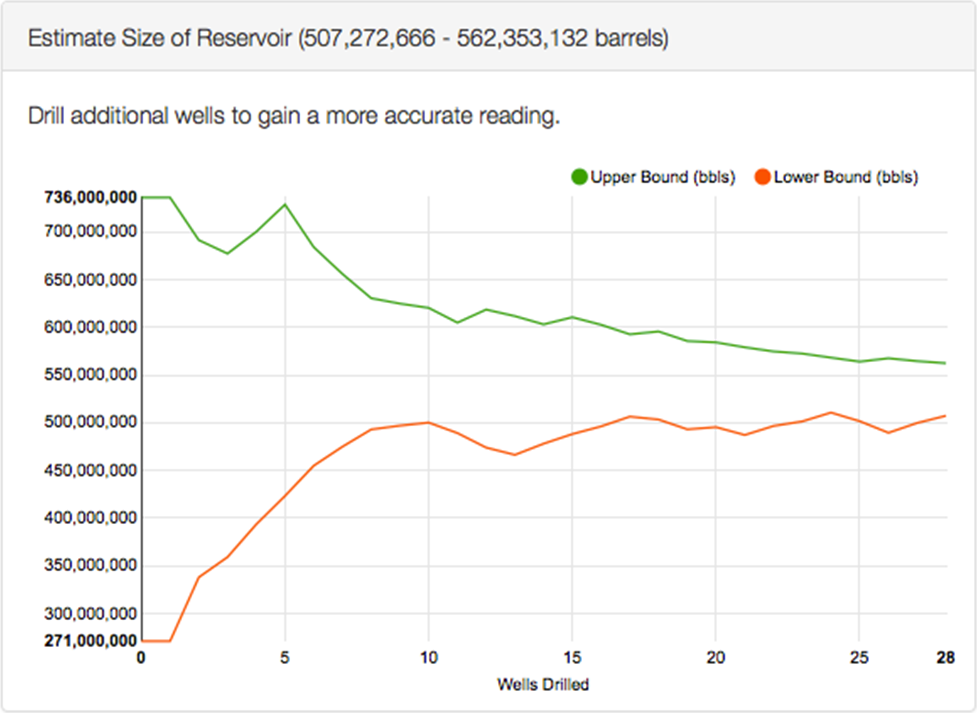 Exploration wells are much cheaper than production wells (in the region of 5x less) due to:
Narrower diameter and lower stress requirements
Easier to install thanks to drill rigs/ships.
Reservoir Simulations (with few Exploration Wells)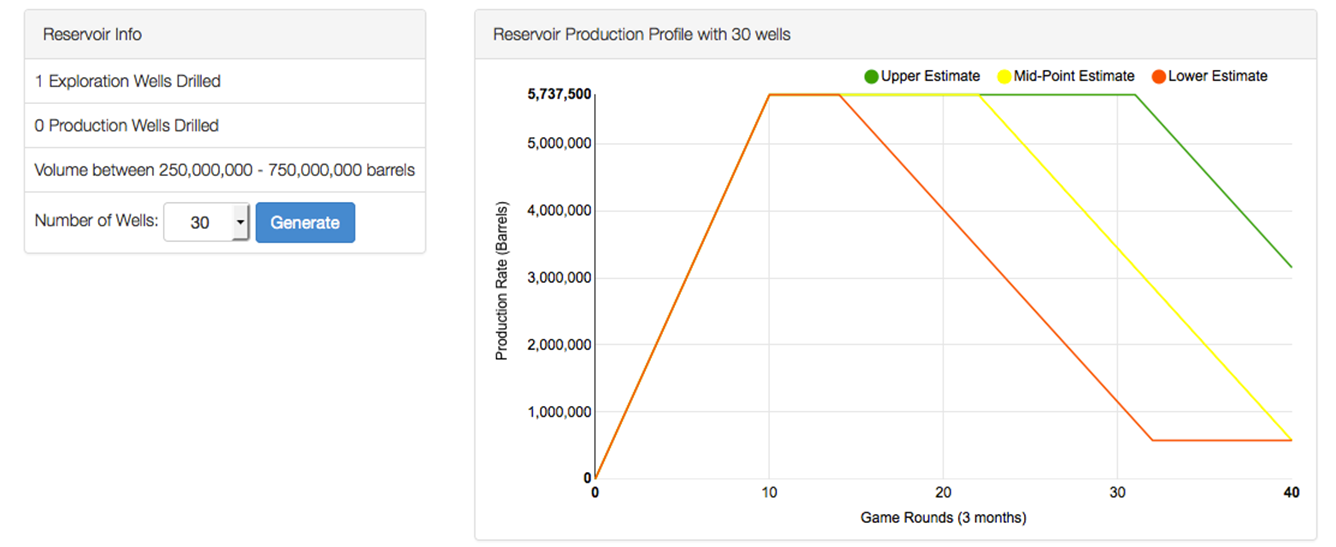 Reservoir Simulations (with many Exploration Wells)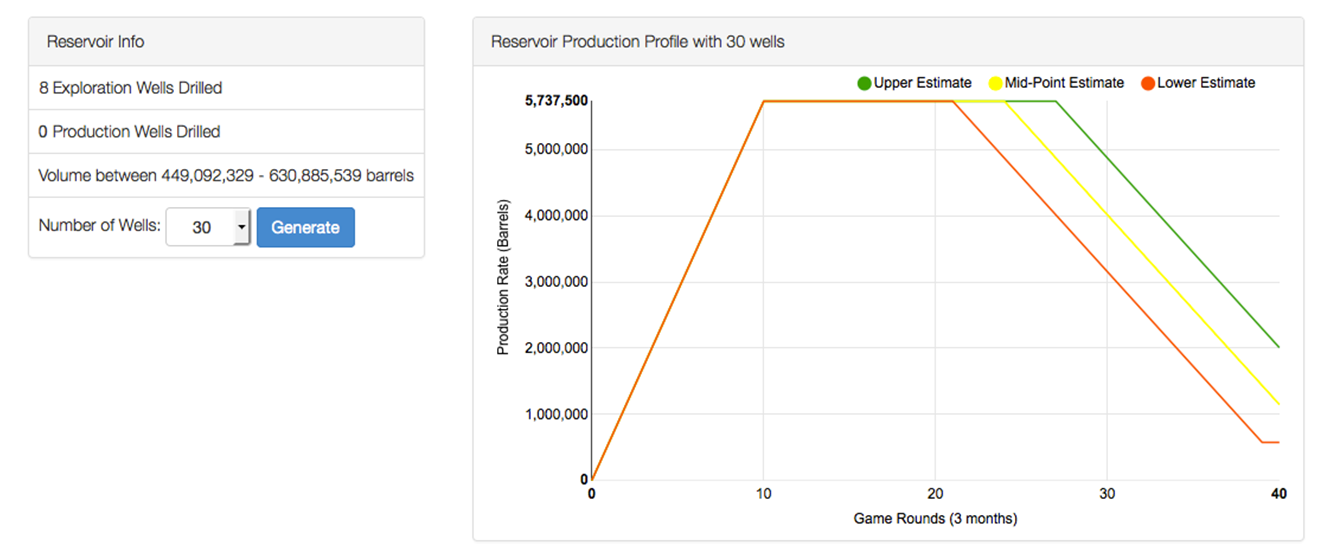 The simulation process encourages students to invest in reducing the risk early on and not gamble with building expensive wells based on little/no data.
Once a team decides to go ahead with a site:
They build oil platforms.
Drill production wells.
And build pipelines to transport the oil to one of the refineries on the map.
At this point, teams should follow a plan based on their reservoir simulations to determine how many wells will provide optimal recovery.
Balance: Recovery Speed vs. Cost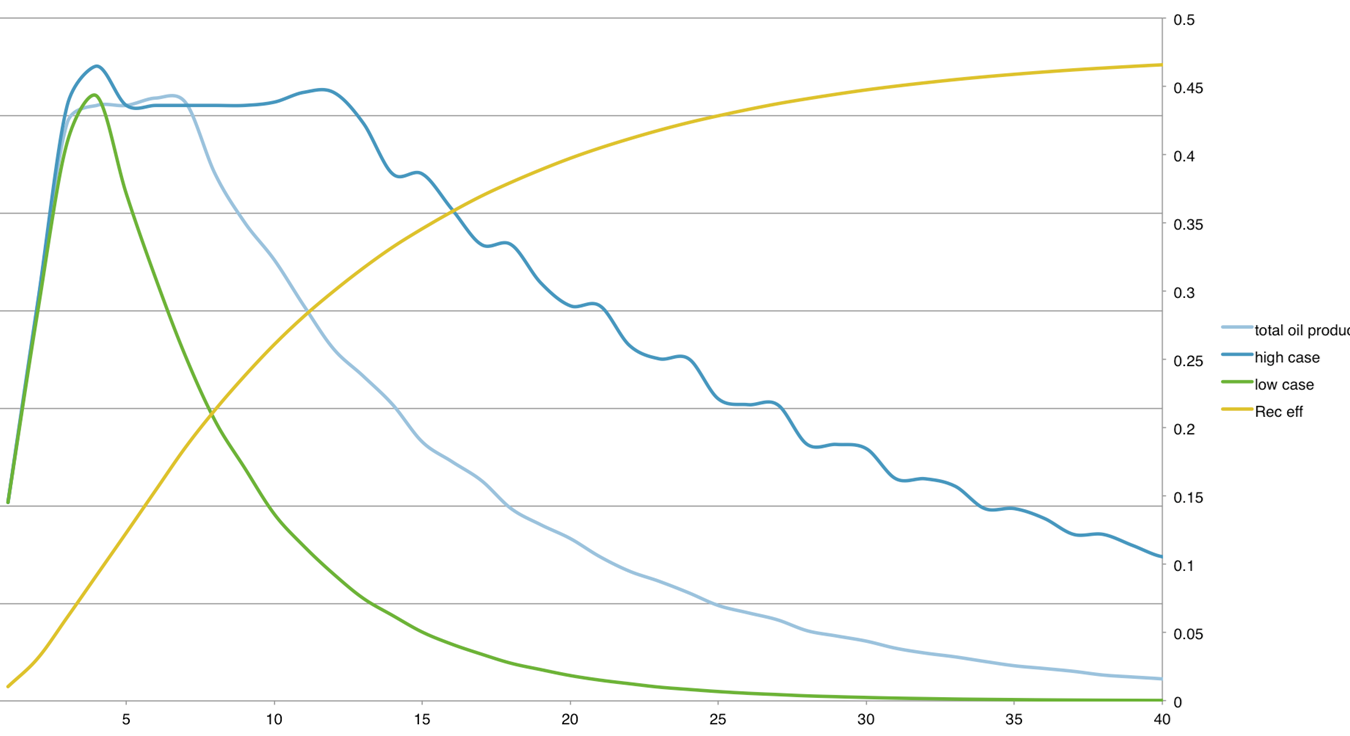 Monitoring Oil Production